Beginners Guitar Lessons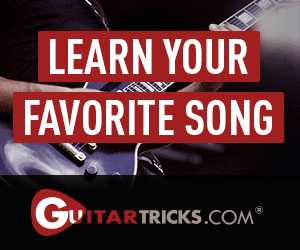 Welcome! Are you looking for some guitar lessons?

Then I have some good news for you, the internet is one of the best places to find guitar lessons, and I will do my best to provide you with the best resources to get you started and become better to play your guitar.
If you just are about to start your guitar lessons and don't have a guitar yet, you have some decisions to make. One of the first things you have to consider is what kind of guitar are you going to play, electric or acoustic? Buying a guitar isn't just walking into a store, picking one up and purchasing it.
Basically, if you listens to and wants to play "hard rock" music, you should consider an electric guitar. And if you want to learn songs to sing along to, a steel-stringed acoustic guitar would be what you want. If you are more to the classic style and finger picking you should consider a nylon stringed acoustic guitar, they are also easier on the fingers,  as it can hurt quite a bit in the beginning with steel strings.
The Internet offers many easy guitar lessons, but be careful when picking one, though, as there are many "scams" on the net and you can't tell how good they are until after you have already paid the fee, It's not that they're really scams, more like you don't get the quality you pay for, and that's kind of a scam to. Your local music store will often have some  books and DVD's with easy guitar lessons too, but they are often a bit more expensive than buying from the net. And there are people that advertise in your local paper that will teach you at your home or theirs, but again, that will be even more expensive.
Whatever way you decide to learn the guitar it will take patience and perseverance. And A Long Time Playing Guitar Lessons.
Online Guitar Lessons and practice can make you become an amazing guitarist over time! For a great way to learn guitar at a reasonable price check out Guitar Tricks